107 W.Wiygul Street- Fulton(ICDC)
The ICDC Business Center has an office space available for a Start-Up Businesse.  We provide low cost rent to include basic utilities.  Please contact us today for a tour at 662-862-5471.
 
For Sale or Lease: Fully Furnished Business Office, Prime Location in Fulton!
Ideal for CPA, Insurance Company or similar Business Entity with 2,520 Square Feet
Lot size approx.. 1.4 acres with multiple parking spaces in large paved parking area
Includes large conference rooms, large kitchen, storage and 4 individual offices and other work spaces.
Available July 2018 for $275,000
For serious inquiries: Call 662-891-7534

102 W. Main Street, Fulton, MS 38843 (Formerly Bob Steele's)
Approximately 5,000 square feet with back parking lot. Priced at $155,000.00. Call Paul (Buzzy) Mize at 662-840-5423 or Kevin Knight with TM Realty at 662-401-2913.
 111 S. Gaither Street-Fulton
Ideal law office, salon, or coffee shop located on the square of a college town. Built in 1957 with 1200 square feet.  Price reduced to $59,900.00.  Call Kevin Knight with TM Realty at 662-401-2913.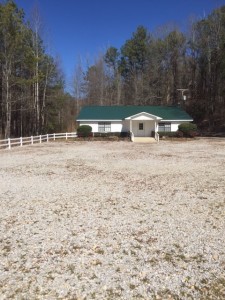 19493 Old Hwy 25 Fulton, MS 38843(Formerly Double J)
2,660 square feet restaurant space with seating capacity of 134 for sale $85,000.00. Situated on .40 acre newly remodeled with new roof, new hard surfaced floors, and all equipment stays. Contact Julia Grimes at 662-871-3008 or 662-842-3844 ext. 6228.